Product Description
1. Product introduction
Powdered activated carbon with high quality anthracite as raw material, its appearance is black powder or micro particles. After high temperature steam activation, to form the developed internal pore structure; it has large surface area and strong adsorption ability.It has good adsorption ability for the waste incineration that produce dioxin pollution in waste incineration power generation. This product is widely used in wine, beverage, medicine, sewage treatment, power plants, waste incineration, electroplating and other fields.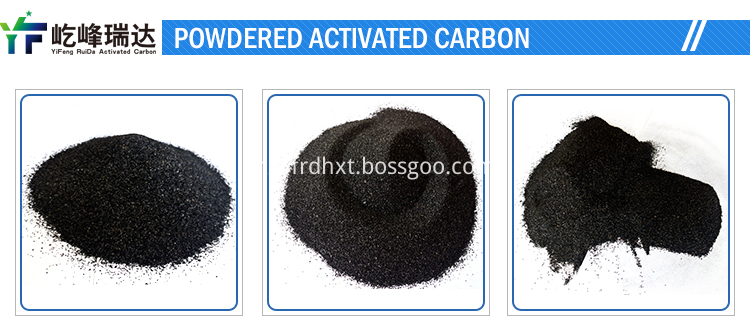 2. Application
Powdered activated carbon widely used in adsorption dioxins, benzene and other complex gas that produce in the waste incineration. It has not the second pollution, low operation cost, good treatment effect, which can achieve a good purification purpose. The city garbage incineration plant is suitable for purifying combustion gas; the crematorium tail to purify containing sulfide gas. It also applied to high-end air purification, water treatment, waste treatment, desulfurization and denitrification, and effectively remove impurities and contaminants in the gas, and liquid and gas separation and purification; also can be widely used for the adsorption recovery of various substances with low boiling point, deodorized oil and so on.
3. Transportation and Packing
Woven bag, lined with plastic film bags, each 20kg can also be packaged according to customers demand, the product should be placed in a cool and dry place in storage.
When transportation, the product should prevent from mixing with hard material, prevent breakage, leakage or mixed with debris that affect the quality. Far away from water soaking, oil and fire.