Product Description
1. Product introduction
Coal-based column desulfurization column activated carbon used high quality anthracite as raw material. Adding a certain proportion of adhesive, auxiliary catalyst, by selection, proportioning, grinding, molding, drying, carbonization, activation and deep processing made. It has high porosity, high sulfur capacity, high desulfurization efficiency, large surface area, light weight, strong adsorption capacity, wear resistance, good water resistance advantages.
2. Application
This product is mainly used in all kinds of gas, such as water gas, semi water gas, coke oven gas, natural gas, carbon dioxide gas, city gas, synthetic ammonia process gas, and exhaust gas in sulfur dioxide chemical raw materials and other containing mercury.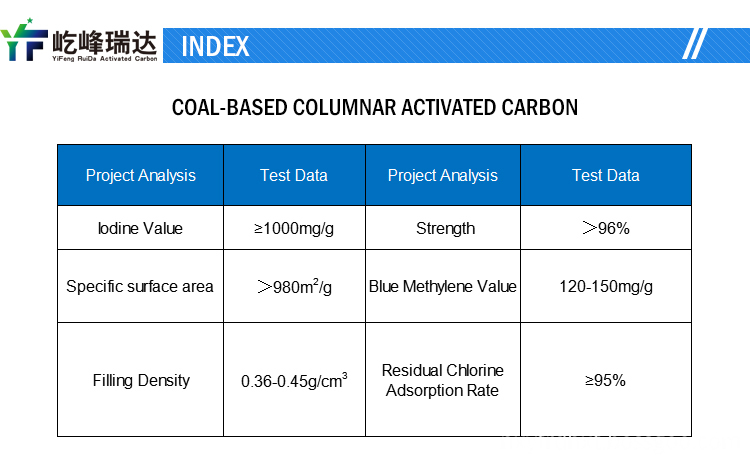 3. Adsorption purification principle and process
Coal-based column desulfurization column activated carbon is divided into large pores (pore size greater than 50nrrt), the middle hole (pore size between 2 ~ 50nm) and micro-pore (pore size less than 2nm) three categories.
The desulfurization activated carbon is by active carbon`s adsorption and catalytic activity of activated carbon. The strong catalytic effect of the active carbon for sulfur dioxide in gas, and a small amount of Oxygen in the oxidation reaction, the reaction of elemental S adsorbed the surface of activated carbon. When activated carbon desulfurization agent the adsorption reaches saturation, the desulfurization efficiency decreased obviously, it must carry on the regeneration. The regeneration of active carbon adsorption depends on the material, sulphur began to melt under atmospheric pressure is 190 degrees, 440 degrees Celsius will sublimate into gas, therefore, the general use of superheated steam temperature of about 450-500 degrees Celsius for the regeneration of activated carbon desulfurization agent. When the desulfurization agent reach high temperature, the elemental sulfur separate out activated carbon, the precipitation of sulfur into sulfur recovery pool, water cooled to form solid sulfur.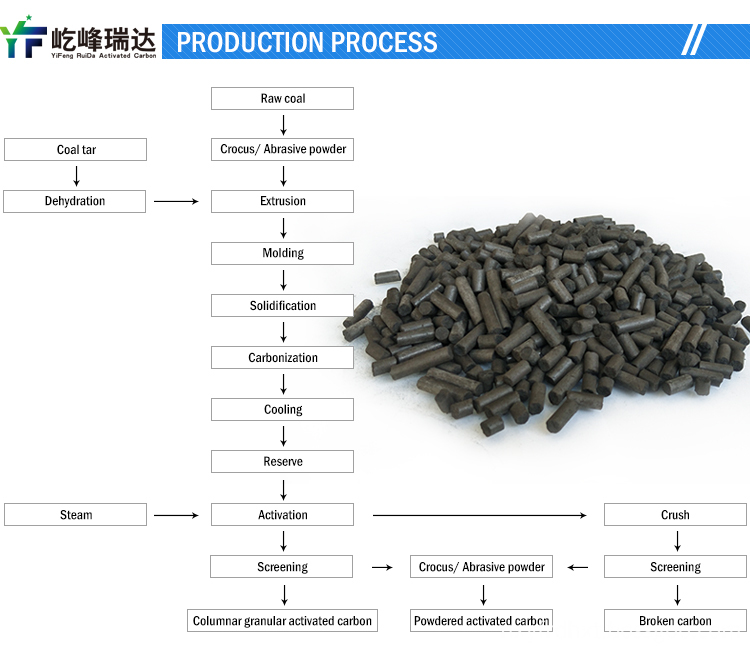 4. Transportation and Packing
Woven bag, lined with plastic film bags, each 25kg can also be packaged according to customer demand. The product should be placed in a cool and dry place during storage; When transportation, it prevents to mixed with hard materials, to prevent carbon particles broken that affecting the quality of packaging, to prevent breakage. To avoid leakage or mixed with debris; to avoid water, oil and fire.