Product Description
1.Product introduction
Coal-based solvent recovery column activated carbon with high quality anthracite as raw material. By strict material selection and rigorous process, adopting the advanced technology and high temperature activation made. Its appearance is black columnar, the characters are tasteless, non-toxic, high mechanical strength, developed pore structure, large surface area, the pore size is between coconut shell activated carbon and wood activated carbon, high adsorption speed, high adsorption capacity, easy regeneration. It is a kind of durable environmental protection activated carbon.
2.Application
Solvent recovery column activated carbon is mainly used in printing and dyeing industry, and is mainly used for benzene, toluene, xylene, gasoline, alcohol, ether, chloroform, carbon tetrachloride, recovery of formaldehyde and other organic solvents; and the recovery of the hydrocarbons and steam, easy desorption, high wear resistance strength, long-term use is not broken, not pulverization. The product can reach recovered completely and standardized discharge effect.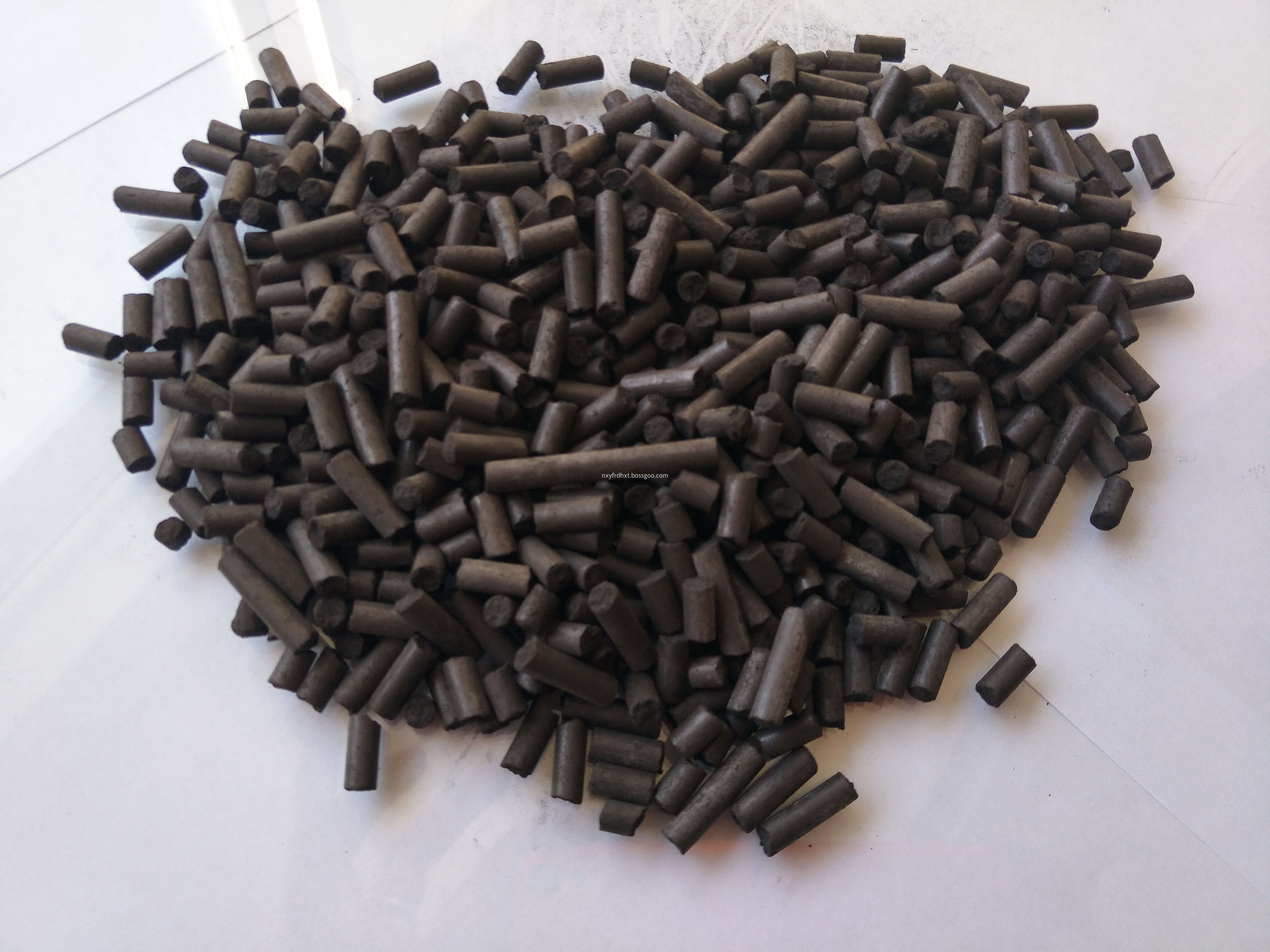 3.Transportation and Packing
Woven bag, lined with plastic film bags, each 25kg can also be packaged according to customer demand. The product should be placed in a cool and dry place during storage; When transportation, it prevents to mixed with hard materials, to prevent carbon particles broken that affecting the quality of packaging, to prevent breakage. To avoid leakage or mixed with debris; to avoid water, oil and fire.