Product Description
1.Product Introduction
Silicon carbide by the Americans Acheson fused diamond experiment in 1891, a chemical discovered by chance in the laboratory, then mistaken for a mixture of diamonds, so named emery, 1893 Acheson study out Industrial smelting silicon carbide method, which is commonly known as Acheson furnace, has been in use so far, with a carbonaceous material as the core furnace resistance furnace, energized and heated quartz SIO2 and carbon mixture to produce silicon carbide.
Due to its stable chemical properties, high thermal conductivity, small coefficient of thermal expansion and good wear resistance, silicon carbide has many other uses besides abrasive materials. For example, silicon carbide powder is applied to the inner wall of the turbine wheel or cylinder block by a special process , Can improve its wear resistance and extend the service life of 1 to 2 times; made of refractory material, heat shock, small size, light weight and high strength, energy-saving effect.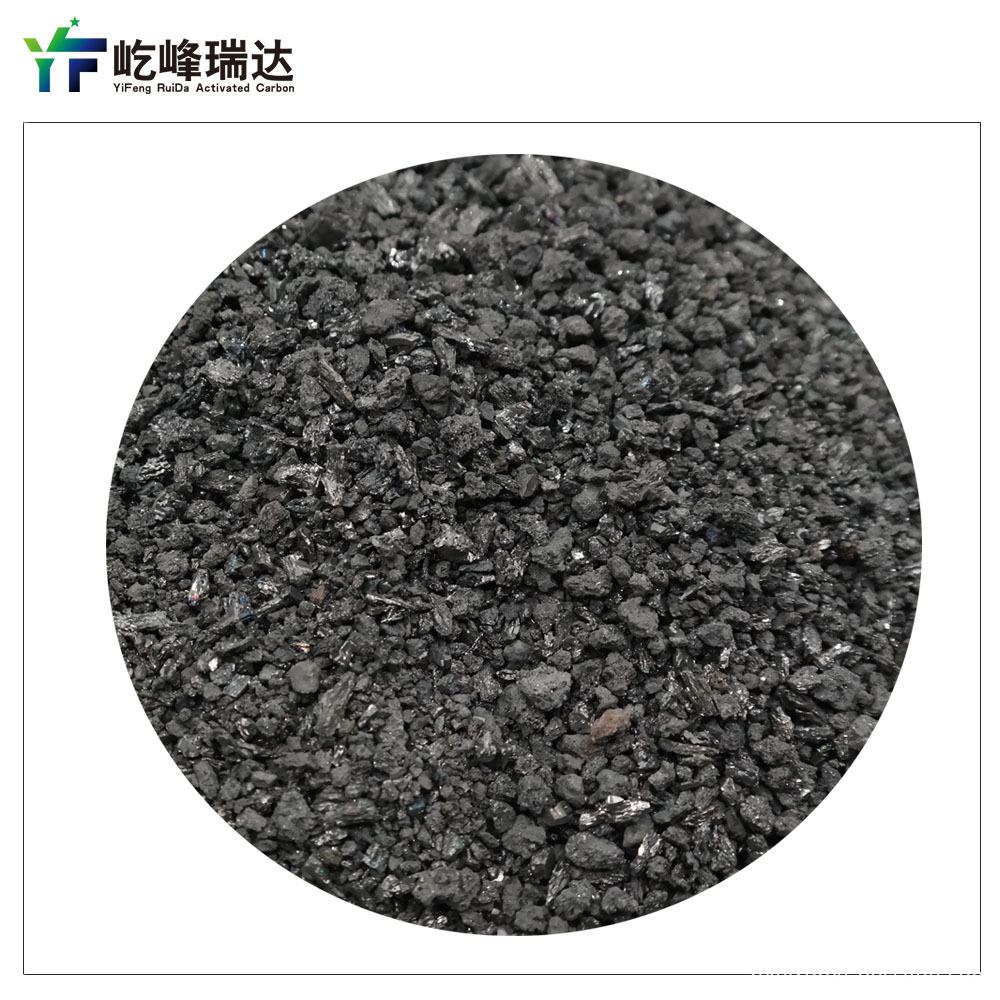 2.Product Application
Silicon carbide used for 3-12 inch monocrystalline silicon, polycrystalline silicon, potassium arsenide, quartz crystal wire cutting. Solar photovoltaic industry, semiconductor industry, piezoelectric crystal industry, engineering materials.Silicon carbide for semiconductor, lightning rod, circuit components, high temperature applications, UV detectors, structural materials, astronomy, disc brakes, clutch, diesel particulate filter, filament pyrometer, ceramic film, cutting tools, heating elements , Nuclear fuel, jewelry, steel, protective gear, catalyst support and other fields.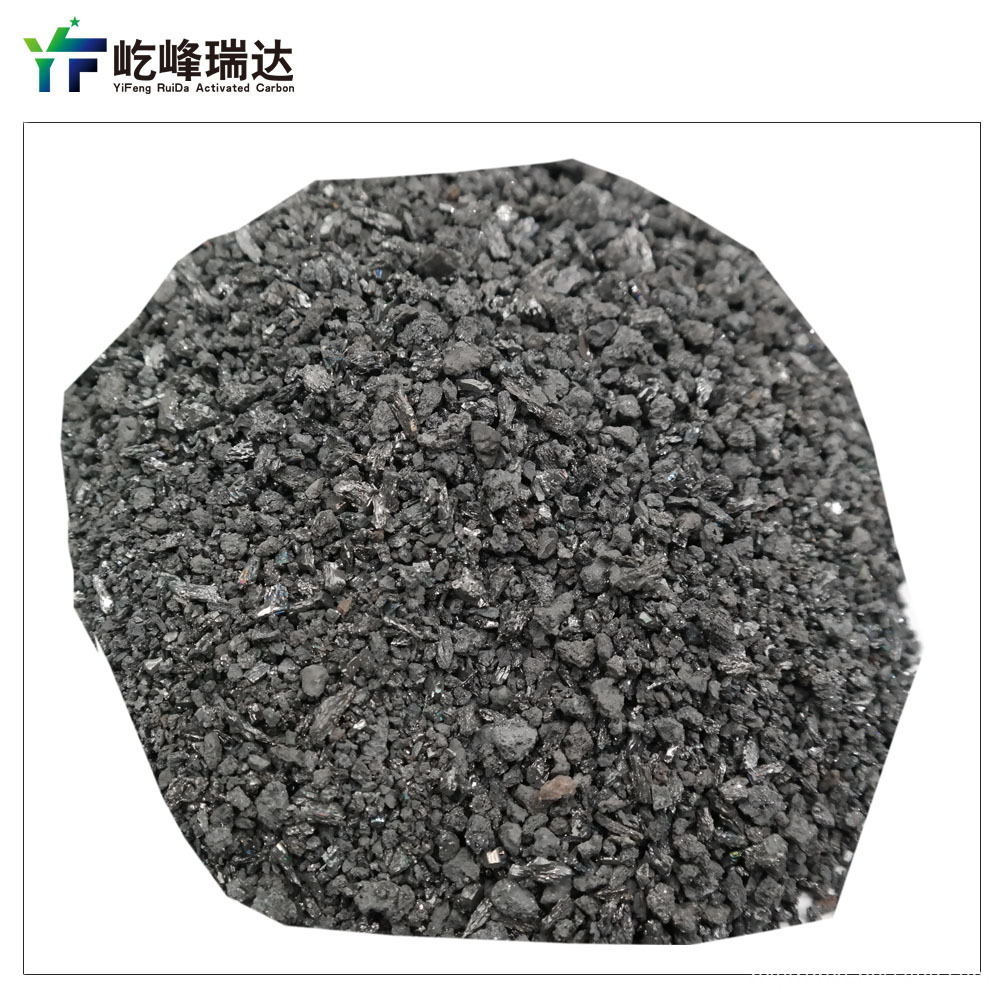 3.Product Index
4.Product process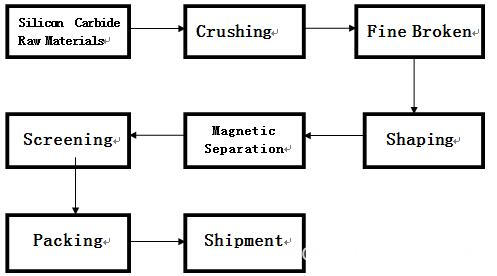 The anthracite quartz sand and other mineral raw materials processed into pieces, and then broken, the initial crushing, after fine broken, plastic, magnetic separation, screening after the silicon carbide products have been obtained, the final package can be shipped
5.Packing And Transportion
Woven bag, lined with plastic film bags, each 25kg can also be packaged according to customer demand.
Transportation and handling: During the transportation process, the silicon carbide shall not be dragged with hook, should prevent mixing with hard materials. It should belight unloading to reduce packaging crushing.
Storage: The silicon carbide should be stored in a cool and dry place, to prevent rupture of bags, to prevent moisture and other substances to affect the product. Storage should away from sources of pollution.